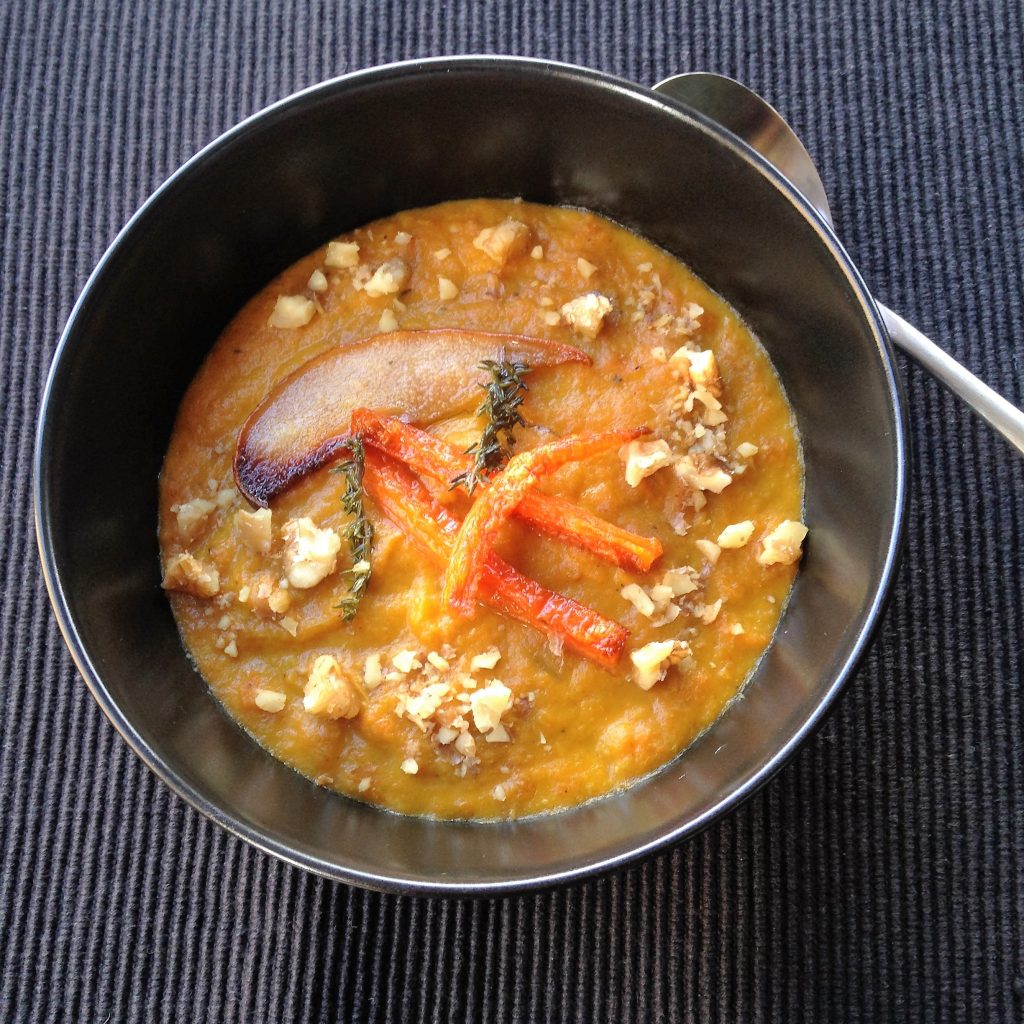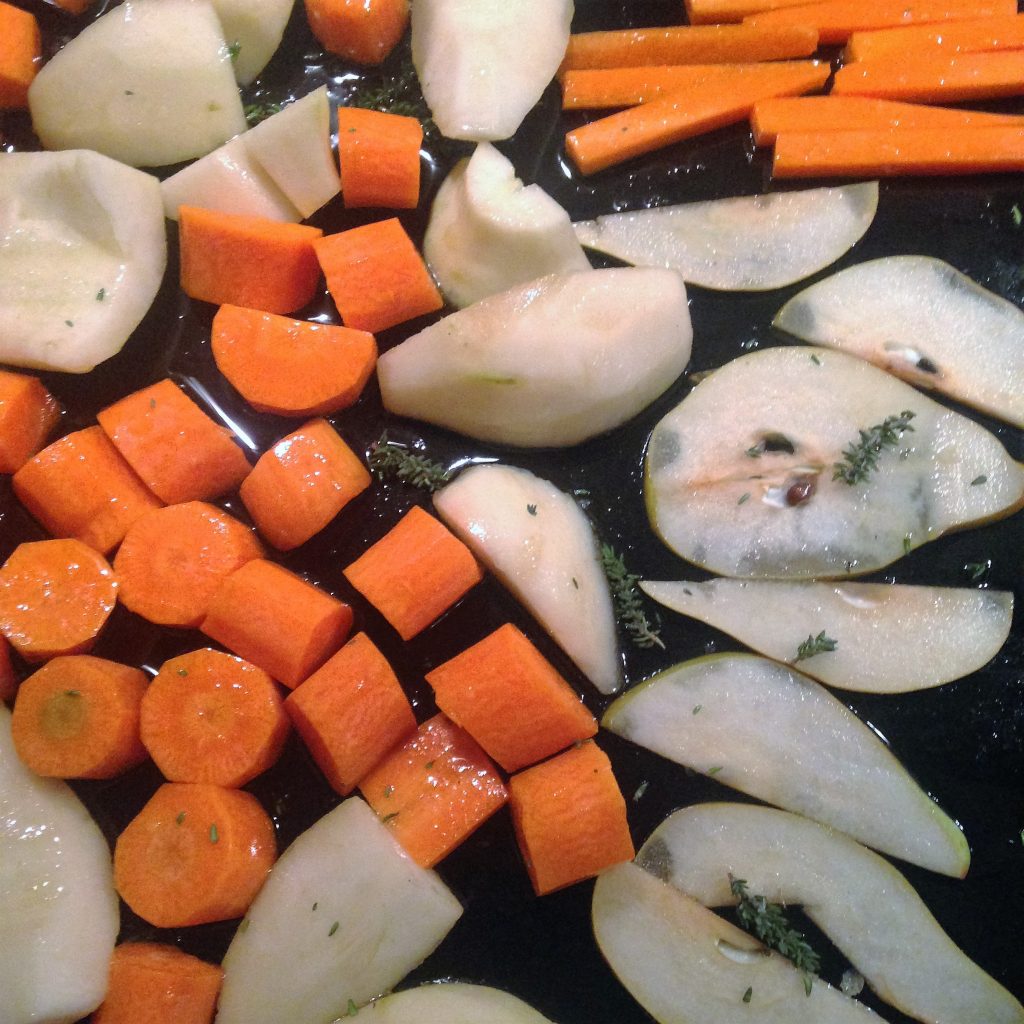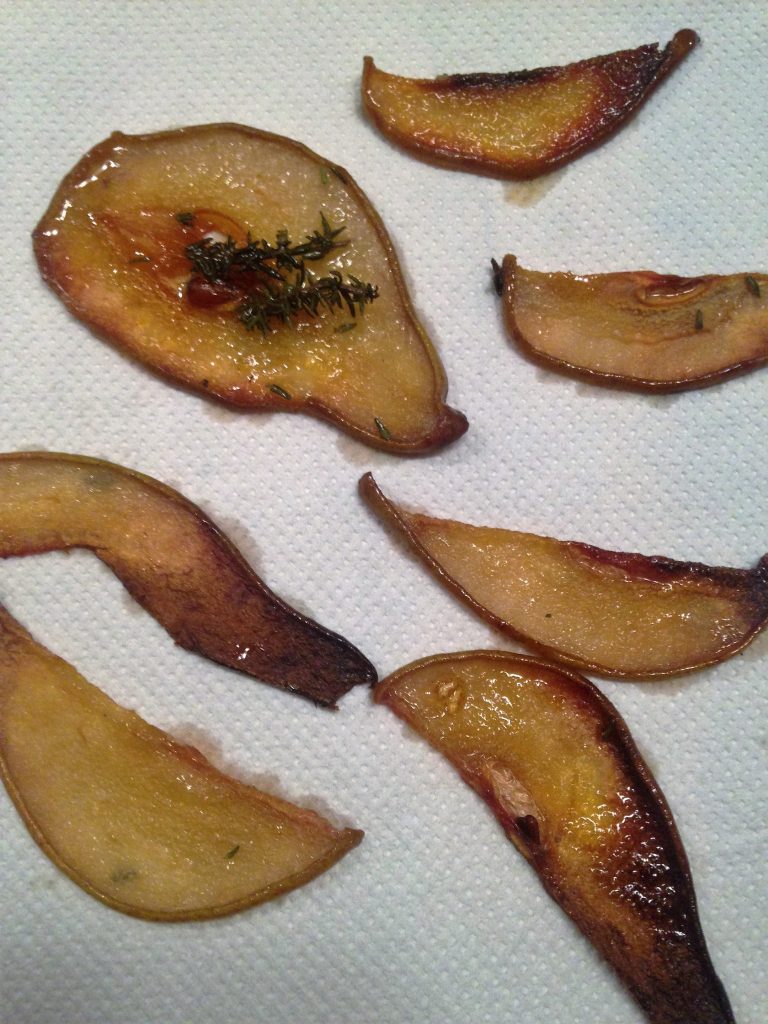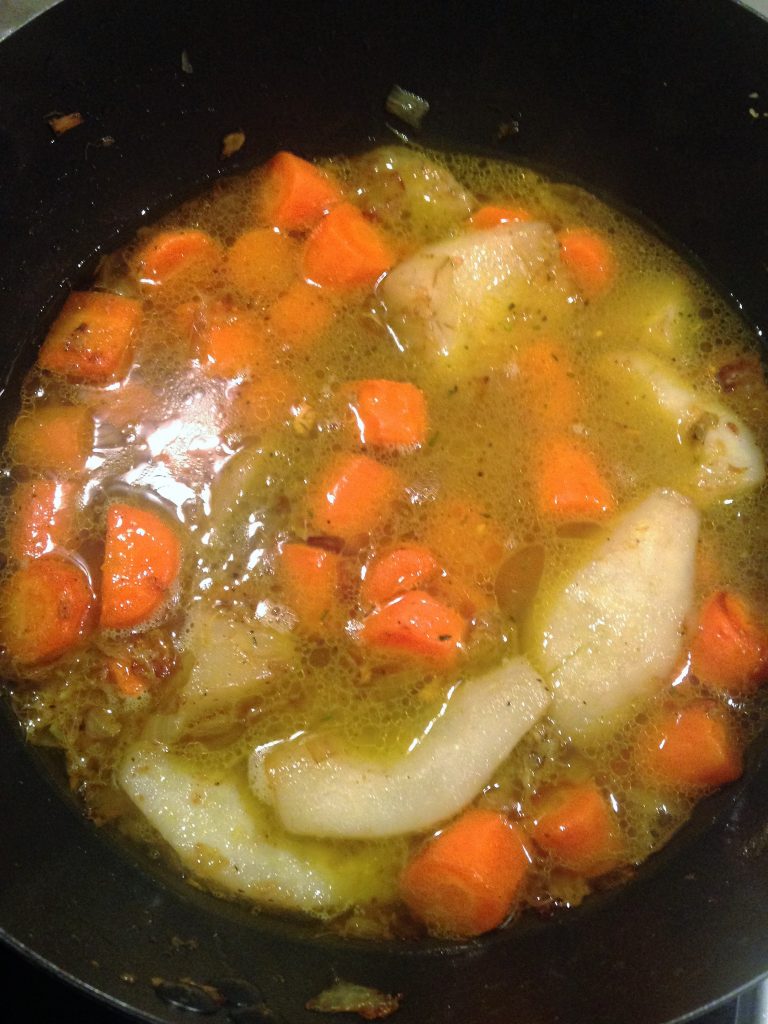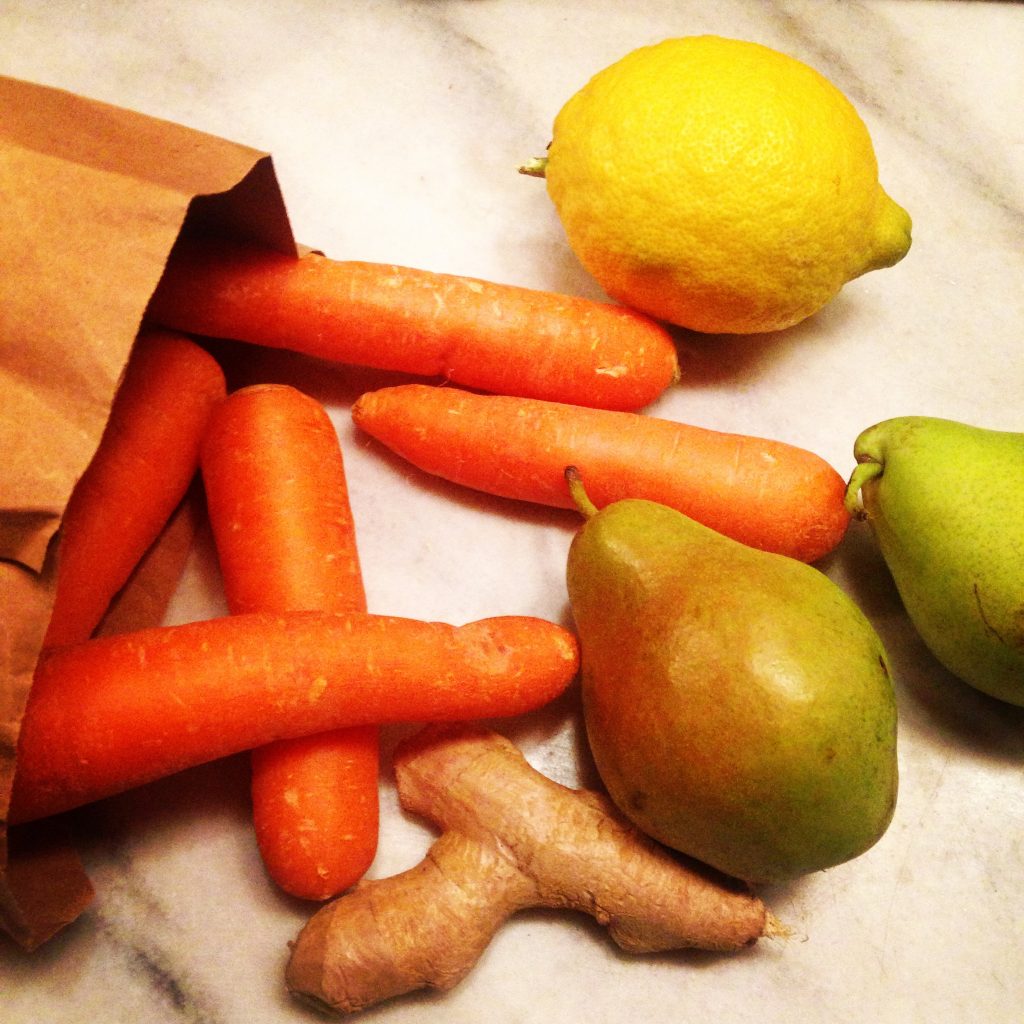 Preheat the oven to 200C or 400F. Before peel all the pears cut a few thin slices from the center part to use for garnish also julienne half a carrot. In a roasting pan toss the carrots, the pears cut in pieces, the salt, the thyme and the olive oil. Roast for 30 minutes stirring and flipping once half way through. When done remove the thyme springs and save for garnish.

Sauté for about 5 minutes, add the roasted carrots and pears. Stir real well and sauté for another 5 minutes, stirring periodically.

Add the water give a good stir. Turn the heat on high and bring it to the boil. Lower the heat medium. Simmer for 30 minutes, stirring periodically.

Take the pot off the heat and let it cool for 5 minutes. Take out 2-3 pieces of pear and cut into small pieces with a knife to fold into the soup after is blended. Using your hand blender work the soup into creamy velvety consistency. Taste for salt,

Serve in bowls garnish with a slice of roasted pear, 2-3 julienne carrots, some crashed walnuts and some thyme.
Nutrition Facts
Roasted carrot and pear soup with ginger and curry
Amount Per Serving
Calories 108
Calories from Fat 45
% Daily Value*
Total Fat 5g 8%
Sodium 669mg 28%
Potassium 464mg 13%
Total Carbohydrates 15g 5%
Protein 1g 2%
* Percent Daily Values are based on a 2000 calorie diet.