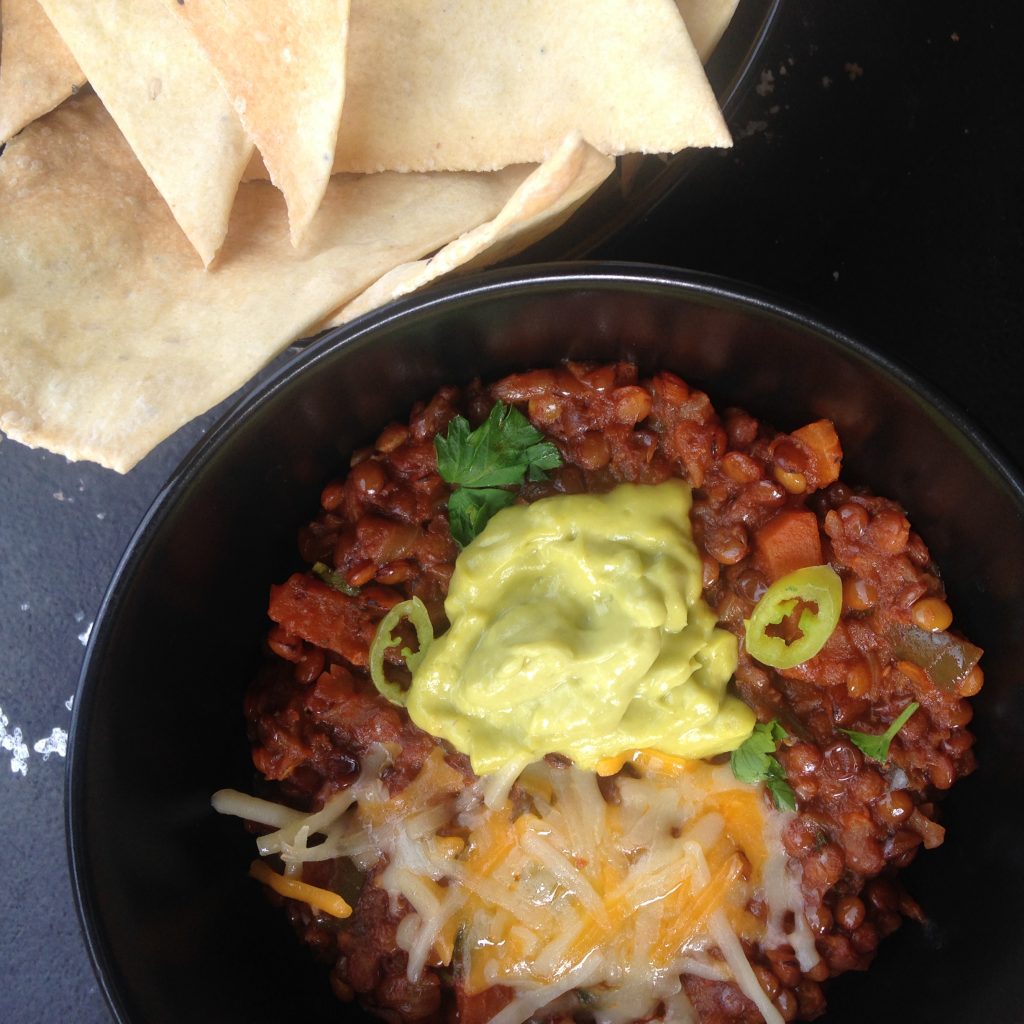 This recipe draws on Minoan roots, using herbs like cilantro, once used in the Bronze Age but rarely used in Greek cooking these days. Boiling in beer, too, was common practice. Of course, the Minoans would have had their dish simmering away in large clay pots on an open hearth.
For our dish, it's better to use a premium pale ale rather than a lager. The sauce can also be cooked well in advance and reheated, allowing the flavours time to develop.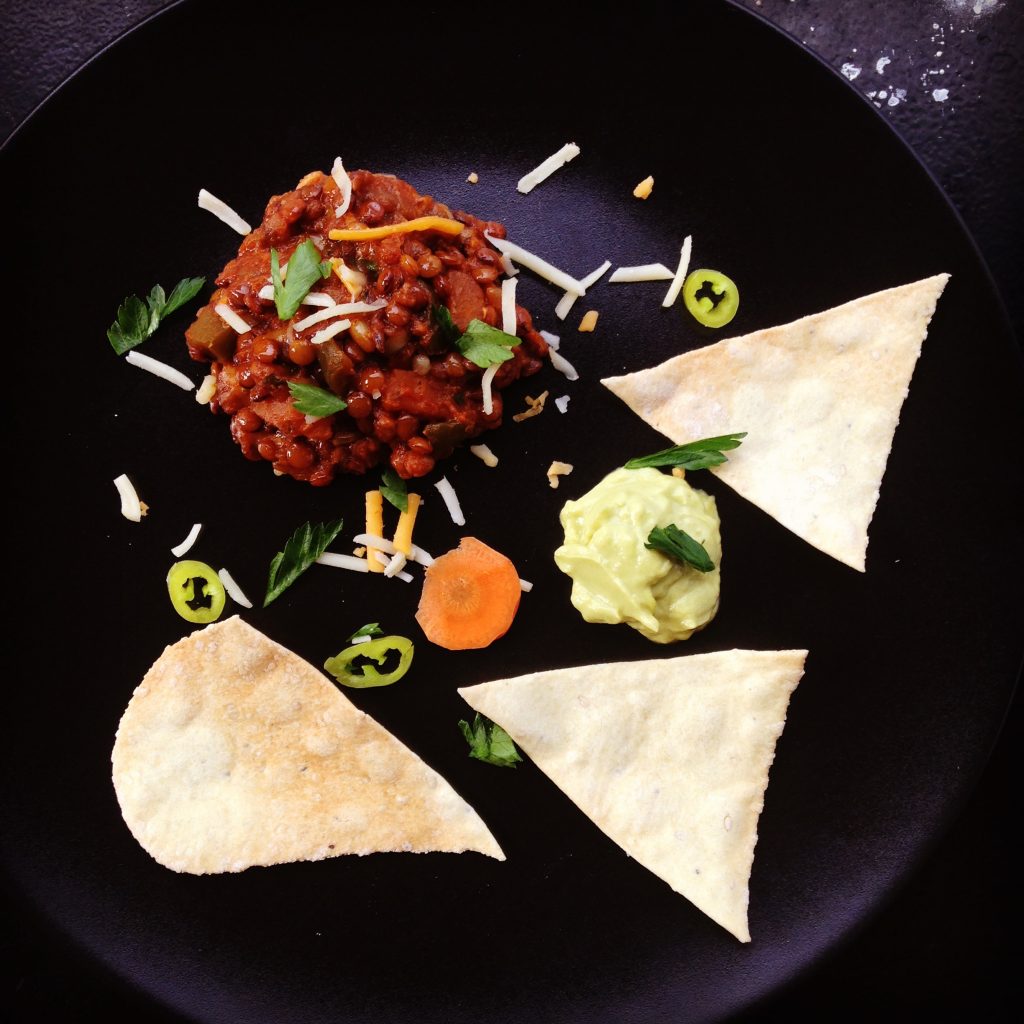 Save

Soak the lentils overnight in a bowl of water with 2 tbsp of salt. By morning they should have soaked up most of the water and plumped up in size.

Heat a large skillet. Add the oil and the pepper. Lower the heat to medium-high.

Add the finely chopped onions and give the pot a good stir. Then, season with 2 tsp of salt, drop in the garlic and the pepper and sauté for 5-7 minutes until the onions start to turn golden brown.

Add the lentils and sauté for another 5-7 mins. If the lentils start to stick pour in a drop of the beer and stir, followed by the tomatoes. Eventually, slowly pour all of the beer into the pot stirring gently as you go. Once the liquid begins to boil, lower the heat to a gentle simmer. Add oregano and stir again.

Simmer for about 40-45 mins. Keep checking until the chili is thick and most of the juice is gone. Stir in the coriander and the juice of 1 lime.

Serve hot. We sometimes eat the chili scooping it with tortilla chips but serving with rice or crusty bread is equally as delicious. This dish is also delicious topped with shredded cheddar cheese and Greek yogurt or on the side to complement the hot chilli.
Nutrition Facts
Lentil chilli slow cooked in beer
Amount Per Serving
Calories 191
Calories from Fat 99
% Daily Value*
Total Fat 11g 17%
Cholesterol 30mg 10%
Sodium 838mg 35%
Potassium 254mg 7%
Total Carbohydrates 14g 5%
Protein 8g 16%
* Percent Daily Values are based on a 2000 calorie diet.